How the first bank run by women, for women, was established in rural India
We applied for starting a bank, we went to the Reserve Bank of India, gave the proposal. Most of our women who were promoting members were non-literate. The officers of the Reserve Bank said "How can they issue a licence to a bank who's promoting members are non-literate?" Licence was rejected. I came back to my village and cried. I talked to [the] women … and said licence was rejected. Women did not cry. They said "So what? From today we start the classes of reading and writing". And the literacy classes were started from that night.
Why we love this initiative
This is a story about women for women. We love that this idea came from, and was implemented by, women on the ground. This is not the kind of solution typically born of institutional thinking. We love that it is a simple, sustainable solution that has a tremendous impact on women's livelihoods and in turn, that of their families and communities.
What we're thinking?
What if this concept could be scaled and adapted for refugee settlements or other contexts where women are economically disadvantaged?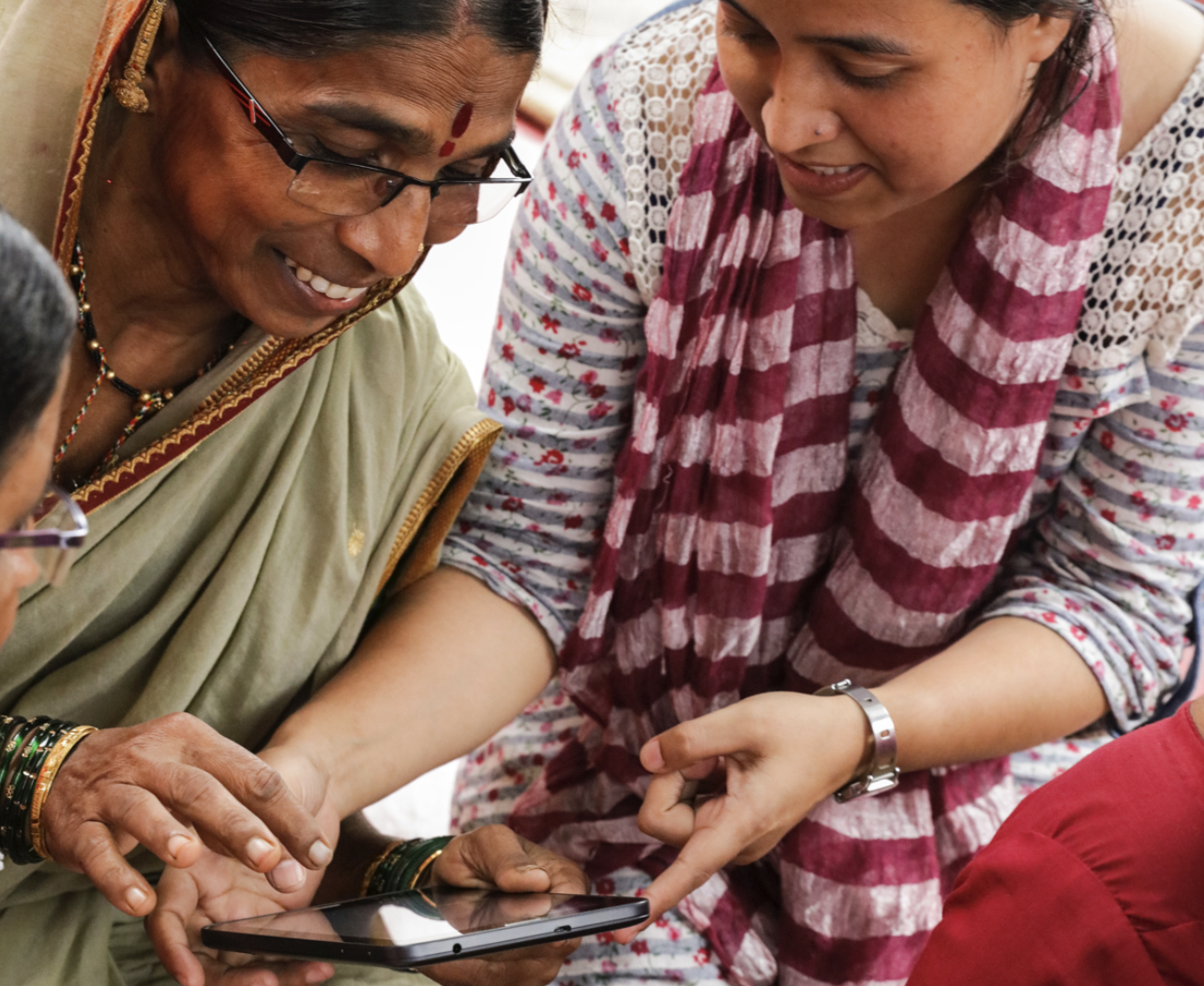 The Mann Deshi Sahakari Bank was set up in 1997. It is the first bank run by and for rural women in India.
Today, in addition to the bank, the Mann Deshi Foundation supports a range of programs designed to support women, girls and their communities, including: a business school; chambers of commerce; and community radio.
Impact for rural women includes:
1st pension fund in partnership with the Unit Trust of India for rural women micro-entrepreneurs in India.
1st Cash Credit product for rural women in weekly markets.
25% increase in average annual incomes of our business school trainees.
400,000 women have participated in our women's empowerment programmes.
90,000 accounts with the Mann Deshi Sahakari Bank.